Private 1:1 Styling Session
Book a private styling session with our owner, Jess, in our showroom.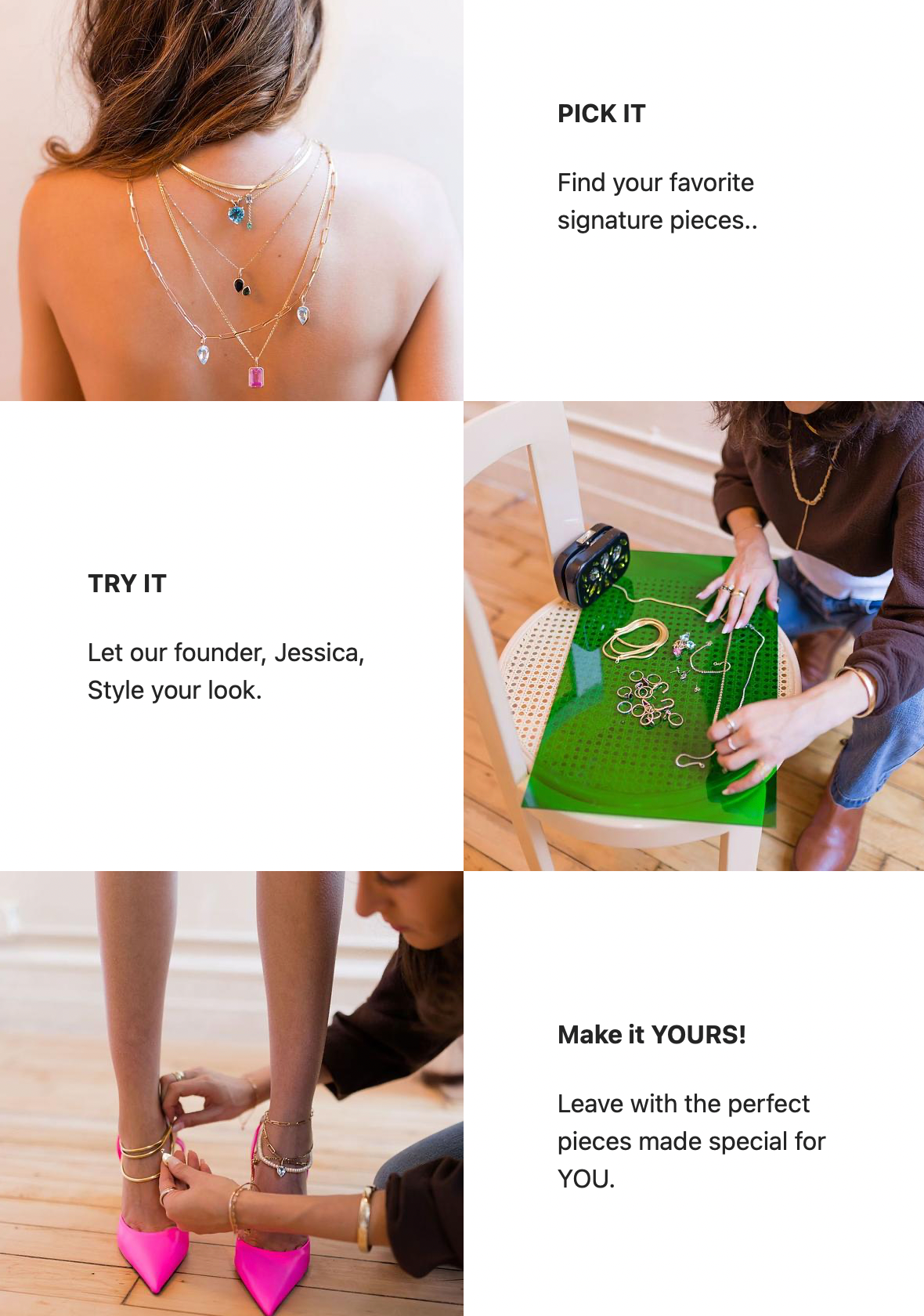 Ready to be transformed?
Thank you for your interest.
We hope you're excited to level up your jewelry game! Please fill out the form below and we will be in touch with you soon.